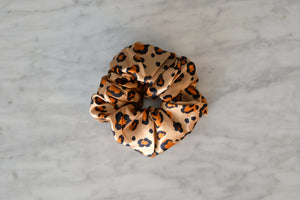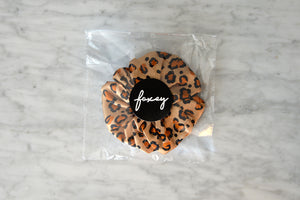 Customer Reviews
Love tem.
I love the colour. Now I have several to chose from, so I can coordinate my wardrobe. I like to have a spare one in my purse, and give them as a gift. I am so happy that my hair is long enough to wear them. It only took 2 COVID years!
12/29/2021
Brittany T.

United States
LOVE IT
The print is such a great look, the fabric is divine, and overall quality is worth the price point. I'm so happy with my purchase.
11/18/2021
Abbie G.

Canada
Wild about Foxey Silks!!!
Love this scrunchie. Elegant and doesn't leave a kink in your hair!